Head of User Acquisition
Marketing
TLV
Full-time
Description
Head of User Acquisition will lead our users acquisition efforts via paid and organic traffic, manage and improve upon our institutional knowledge and work processes and initiate new projects and experiments. The head of acquisition will hold a key role in the company achieving its KPI and growing into new markets.
If you are a strong communicator able to teach and learn, a creative problem detector and solution finder, and highly mathematically inclined, you will thrive in this position as a leader and influencer.
Who are we?
We are Optival, an information comparison company. Started 5 years ago, growing steadily and rapidly as our product is in high demand on today's internet.
Our focus is on delivering the best quality information to our users in the fastest possible way, the highest value leads to our clients and a great experience for our people.
We value our employees and strive to create a well-balanced and comfortable working experience where everyone has a better chance of achieving their aspirations and goals.
We strive to be an inclusive company and do our best to promote a culture of awareness of gender stereotypes and unconscious biases in the workplace.
Areas of responsibility:
Implement and improve up best practices for our acquisition efforts.
Serve as a knowledge leader for online marketing.
Manage two teams directly.
Define KPI and goals for acquisition teams.
Initiate and lead new traffic sources.
Requirements
2 or more years of PPC campaign management (Google and Bing ads).
2 or more years of SEO on and off-site campaign management.
2 or more years of team management in online marketing.
Excellent English.
Advantages:
Experience with Facebook, Taboola, Outbrain, and additional marketing platforms.
Experience with Online Gaming.
Benefits
Flexible hours (come and go as you please)
10 weeks paid parental leave above the law (for each parent)
Quarterly bonus
Personal growth budget
Cibus (Wolt) lunch card
And more than anything a great growth opportunity
View other open positions

Never stop learning
Yearly budget for professional / personal growth.

New kid has arrived?
We have special parenthood leave for all parents.

Many vacation days
Including moving, birthday and more.

Generous lunch card
Monthly allocation taxes on us.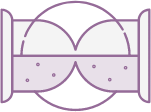 Much flexibility
About working hours and working remotely.
#weareoptival
We appreciate and celebrrve a diverse workforce
benefits our employees, pp customers.