QA Automation
Technology
TLV
Full-time
Description
QA Automation is the focal point for setting up, developing, and managing quality assurance areas for all of Optival's online products that are under the Tech department's responsibility.
Your first name is a problem solver and your second name is curious? No detail is too small for you and you're THE organized person in the room? You're a lifelong learner who loves to discover new things?
Obviously, we are a match, and we'd love to hear from you!
Who are we?
We are Optival, an information comparison company. Started 5 years ago, growing steadily and rapidly as our product is in high demand on today's internet.
Our focus is on delivering the best quality information to our users in the fastest possible way, the highest value leads to our clients, and a great experience for our people.
We value our employees and strive to create a well-balanced and comfortable working experience where everyone has a better chance of achieving their aspirations and goals.
We strive to be an inclusive company and do our best to promote a culture of awareness of gender stereotypes and unconscious biases in the workplace.
Areas of responsibility:
Design and implement E2E processes in data infrastructure project - process validation and data comparison, in collaboration with Product and R&D teams.
Create and execute UX/UI manual and automated E2E tests to ensure product quality.
Drive product quality management, including production environment.
Manage QA knowledge base and tools to keep the efficiency and effectiveness of our products on every step of the way.
Requirements
2+ years of experience in QA automation development for Web platforms and distributed systems
Solid experience in working with SQL
1+ year experience in manual/automated UI testing
Experience in planning and producing test plans (STD & STP)
Highly proficient in English, spoken and written
Advantages:
Strong analytical skills
Experience in writing scripts in Python/JS
Experience in mobile application testing
Experience with Selenium
Knowledge of Agile development process
Benefits
Flexible hours (come and go as you please)
Quarterly bonus
Personal growth budget
10 weeks paid parental leave above the law (for each parent)
Cibus (Wolt) lunch card
And more than anything a great growth opportunity
View other open positions
Operations
Marketing
Technology

Never stop learning
Yearly budget for professional / personal growth.

New kid has arrived?
We have special parenthood leave for all parents.

Many vacation days
Including moving, birthday and more.

Generous lunch card
Monthly allocation taxes on us.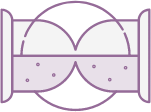 Much flexibility
About working hours and working remotely.
#weareoptival
We appreciate and celebrrve a diverse workforce
benefits our employees, pp customers.