Product Manager UI/UX
Technology
TLV
Full-time
Description
As a Product Manager UI/UX your mission is to help our customers focus and manage their business when, where, and how they want it.
Your UI/UX strategy provides the perfect answer to users' needs? Your product documentation is flawless, all edges are handled and the R&D team is your greatest fan?
Well, in that case, we'd love to hear from you!
Who are we?
We are Optival, an information comparison company. Started 5 years ago, growing steadily and rapidly as our product is in high demand on today's internet.
Our focus is on delivering the best quality information to our users in the fastest possible way, the highest value leads to our clients, and a great experience for our people.
We value our employees and strive to create a well-balanced and comfortable working experience where everyone has a better chance of achieving their aspirations and goals.
We strive to be an inclusive company and do our best to promote a culture of awareness of gender stereotypes and unconscious biases in the workplace.
Areas of responsibility:
Learn and deeply understand business processes and customers' needs.
Gather requirements from different sources.
Analyze and understand customer behavior, existing and future use-cases to optimize the customer experience.
Develop and drive UI/UX strategy.
Translate UI/UX strategy and customers' needs into product documents and communicate this to the Dev team.
Work closely with R&D, Operations, and other departments.
Requirements
3+ years of experience as a Product Manager specializing in UI/UX for Web/mobile.
Experience with product development life cycle from the initialization to go to market, including analyzing customer needs, defining requirements, and creating product documents.
Demonstrated experience thinking strategically about how to simplify complex data sets into seamless user experiences.
Understanding of design and UX best practices for Web and mobile.
Passionate about creating intuitive, simple customer experiences.
Ability to create mock-ups independently using graphical design platforms.
Experience in cross-team collaboration.
Excellent English.
Advantages:
Conversational UI experience
Mobile UI/UX experience.
Experience in the trading/gaming industries.
Technical background, BSc in Computer Science/Engineering/Information Systems or related.
Benefits
Flexible hours (come and go as you please)
Quarterly bonus
Personal growth budget
10 weeks paid parental leave above the law (for each parent)
Cibus (Wolt) lunch card
And more than anything a great growth opportunity
View other open positions
Operations
Marketing
Technology

Never stop learning
Yearly budget for professional / personal growth.

New kid has arrived?
We have special parenthood leave for all parents.

Many vacation days
Including moving, birthday and more.

Generous lunch card
Monthly allocation taxes on us.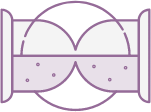 Much flexibility
About working hours and working remotely.
#weareoptival
We appreciate and celebrrve a diverse workforce
benefits our employees, pp customers.