Data Analyst
Operations
TLV
Full-time
Description
Data Analyst at Optival is supporting and helping improve the performance and efficiency of all business units through data analysis with a proactive attitude of learning from the data and implementing new tools and models.
No one in your team can compete with your attention to detail, curiosity, and analytical skills? You are an autodidact who finds joy in understanding new technologies and working methodologies?
We have news for you - you are THE Ultimate Data Analyst, and, of course, we'd like to hear from you!
Who are we?
We are Optival, an information comparison company. Started 5 years ago, growing steadily and rapidly as our product is in high demand on today's internet.
Our focus is on delivering the best quality information to our users in the fastest possible way, the highest value leads to our clients and a great experience for our people.
We value our employees and strive to create a well-balanced and comfortable working experience where everyone has a better chance of achieving their aspirations and goals.
We strive to be an inclusive company and do our best to promote a culture of awareness of gender stereotypes and unconscious biases in the workplace.
Areas of responsibility:
Design and maintain reports, metrics, and dashboards to support the different business units with their ongoing missions
Identify key trends and patterns
Work with different data sets to derive valuable insights which will be translated into key action items and business decisions
Proactively think and design and implement new analyses and models to optimize the business unit's performance
Support management with forecasting and planning, in addition to tracking KPI's and understanding the gap between target and actual performance
Work closely and in full coordination with the different business units
Requirements
Bachelor's degree in Industrial Engineering, Economics, Finance, Computer Science or equivalent
Strong analytical and problem-solving skills
Strong business sense
Proficient level in Microsoft Excel
Excellent communication skills with fluent English (written and oral)
Advantages:
Academic degree(s) in Computer Science or equivalent
1+ years of experience as a data analyst – a big advantage
Experience with SQL – a big advantage
Experience with Python (Pandas and Scikit-Learn) - a big advantage
Benefits
Flexible hours (come and go as you please)
Quarterly bonus
Personal growth budget
10 weeks paid parental leave above the law (for each parent)
Cibus (Wolt) lunch card
And more than anything a great growth opportunity
View other open positions

Never stop learning
Yearly budget for professional / personal growth.

New kid has arrived?
We have special parenthood leave for all parents.

Many vacation days
Including moving, birthday and more.

Generous lunch card
Monthly allocation taxes on us.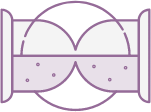 Much flexibility
About working hours and working remotely.
#weareoptival
We appreciate and celebrrve a diverse workforce
benefits our employees, pp customers.